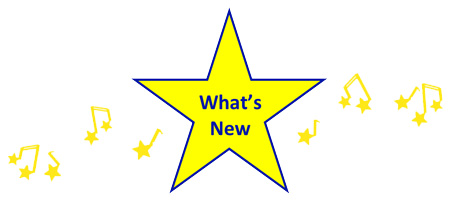 Tunes in Times Square 2022 moving to 2023
TUNES IN TIMES SQUARE is our annual sing-a-thon performed in Times Square the beginning of May. We started this family-friendly volunteer-run event in 2012 as a fundraiser and outreach event. Over the years it has included over two thousand amateur / professional performers entertaining huge audiences in Times Square and volunteers helping make the event happen.
In light of the continuing COVID-19 virus affecting the ability to prepare for this event, we are unable to proceed with TUNES IN TIMES SQUARE this year (2022).
We are very disappointed to have to cancel TUNES IN TIMES SQUARE again this year. As you know we so love to do this event in NYC. It brings such joy to Times Square, those who participate, and those who benefit from the services that this event funds. We have rescheduled with NYC to return next year for TUNES IN TIMES SQUARE on May 7, 2023 and see you there!
For more information about this event and how you can participate as a ... Performer, Volunteer, Sponsor, Pledger, or Auction donor ... go to the TUNES IN TIMES SQUARE menu page.
Water Safety Album
Our water safety album is over half completed with five of the songs up on the website. The creative team is busy completing the composition and arrangement of the remaining songs. In 2020 the final songs should be recorded. Learn more about the water safety album and how we hope to help stop drowning accidents on the "Water Safety" page. Check out the completed songs which are in "Our Music - Water Safety" where they are available for free download.
A Farewell Message from Our Executive Director
One of my favorite Magical Music for Life songs is There's a Light . Part of the song is "There's a light that's deep inside that's got to be free. All it takes is someone who believes what you can be, so you can shine and light up the world." Magical Music believed that I could shine and light up the world not only as a volunteer, but also working for the foundation as Executive Director. Since 2004 I have been involved in most aspects of Magical Music, meeting and working with fantastic talented and caring youth and adults. During this time I have seen the addition of new music, musicals, and outreach events, the launch of the old & new website, the increased reach to 108 countries … and faces light up, adults cry tears of joy, and lives changed. Magical Music's mission has been close to my heart and fulfilling it has been a large part of my life.

Recently I decided that I need to take There's A Light to heart anew and now spend time following dreams, completing things undone, and with my family. To that end and with the launching of the new website, I felt that it was a the right time to retire. Though I will no longer be Magical Music's Executive Director, I have agreed to help for a while on a limited basis and can still be reached at Pamela.Crum@magicalmusic.org. Thank you for 15 amazing years!
~ Pamela